"There's so much drama in the LBC…."
It's kind of hard for that song not to pop into my head when I hear about Long Beach, California. I know I'm not the only one, considering I heard one of my colleague's mumble the lyrics to the 1993 song as we were preparing to leave for the conference.
While the city happens to be the birth place of Snoop Dogg, it's hard to deny its rich waterfront roots. As we walked to the Long Beach Convention Center you could see cranes in the distance from every corner you stood on, and the top of the RMS Queen Mary. Though Snoop didn't make an appearance himself, many railroads, vendors, shippers, and industry folks were in attendance for the 2017 IANA Intermodal EXPO. Tideworks also had a booth in the exhibition.
We enjoyed meeting representatives from our customers at CSX Intermodal Terminals and BNSF Railway, partners and other vendors we work with. Additionally, we were happy to have a bustling booth the entire conference. Meeting folks from Long Beach itself and those who came from as far away as France, Russia and Georgia.
There was great conversation in the panel session "Cloud-Based Solutions to Intermodal Challenges: Part 1." Jennifer Schopfer from GE Transportation moderated the panel that included, Adam Compain from ClearMetal, Scott Holland from Navis, Brian Moran from Savi Technology and James Pope from AT&T Corporation. The discussion had a strong theme, data. We have so much data in our hands, but how do we make sense of the data, and how do we collaborate around the same data? From the panelists it was clear: there needs to be a willingness to share data and collaborate. There also needs to be education around security, so that people understand you will only have access to the data you should have access to. In addition, data needs to be cleansed, so that it can be used in intelligent and meaningful ways – think, Tideworks Insight, which does your data preparation for you and transforms source data into business-friendly star schemas. "If we can share the data so that everyone can use it to (provide) better service, then there's the value," said one of the panelists.
On the second day of the conference, Bill Driegert the Director of Business Development at Uber Freight was interviewed. We've all used Uber's ride service to get around town or get home from the airport. They have created an experience that is so distinct. Go to your Uber app, enter a couple pieces of information and – boom – your driver is on the way. Now entering the trucking community, Driegert has a dream to bring that same uberization to the drivers. "Uber entering into this market, we really want to focus on the drivers and be driver centric. They are the most important aspect in going to market." He believes that technology can make this market work more efficiently. How can you make it as simple as possible and remove all these other touch points? I'm very interested to see how Uber Freight continues to bring uberization into this industry and how that will shake things up.
Overall, it was another successful year at the IANA EXPO. We're excited to come back and exhibit in Long Beach again next year! Until then, check out this really awesome video IANA put together to see what's inside the container, how the intermodal networks connect into the supply chain and how you and I get the goods we need.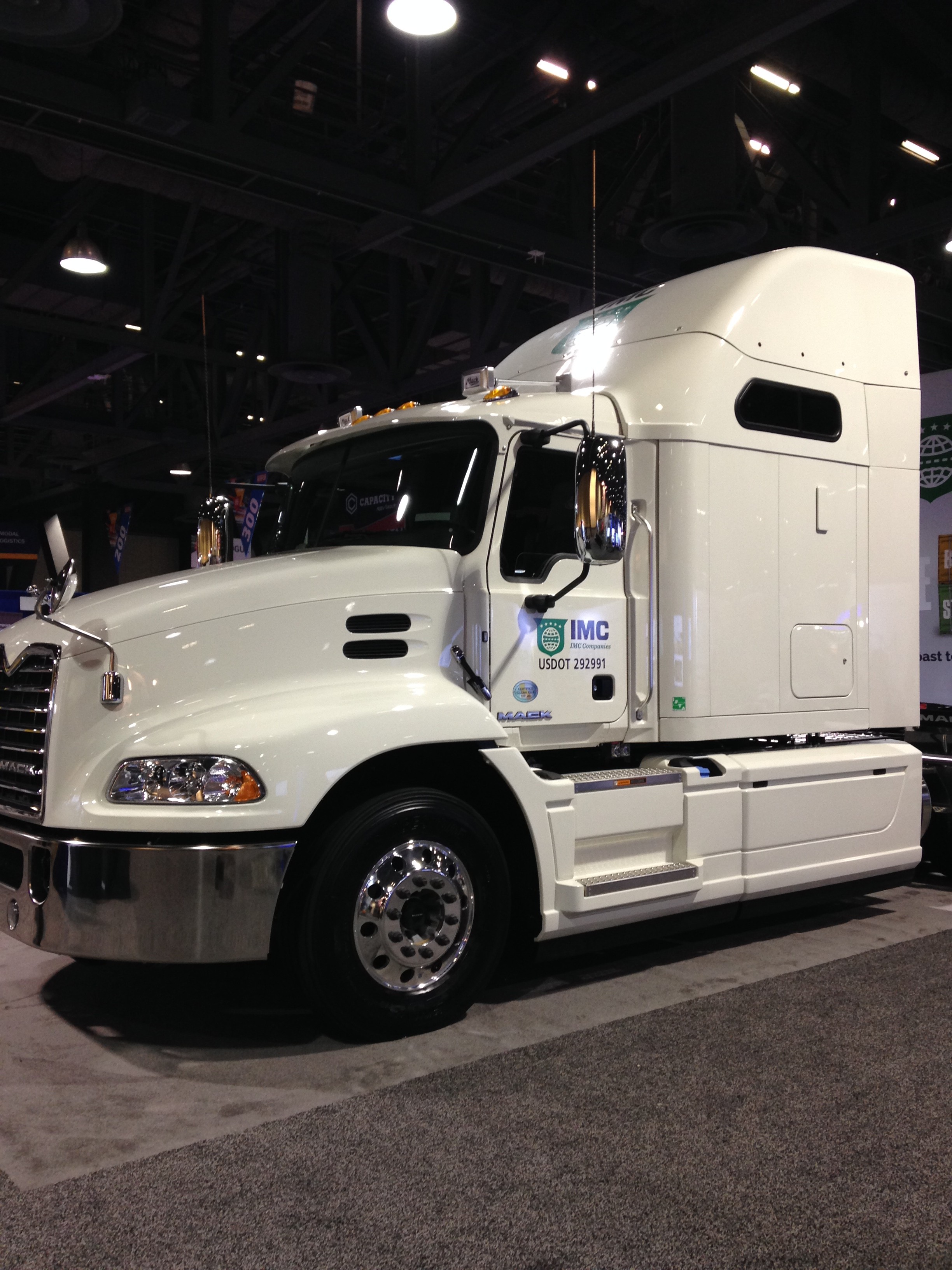 Really big rig across from our booth.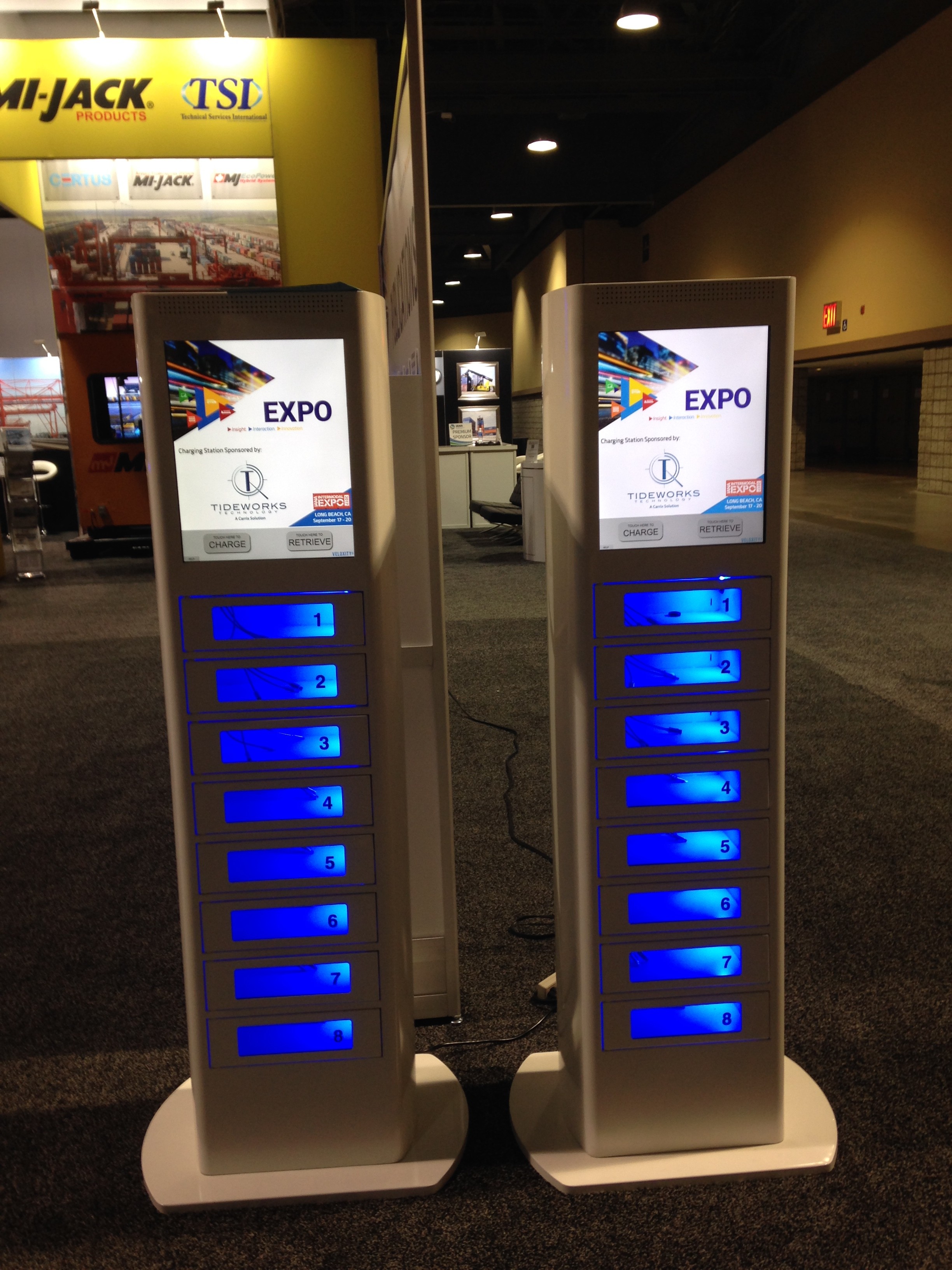 Tideworks sponsored the Expo's charging stations.