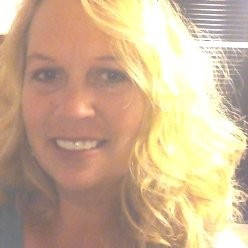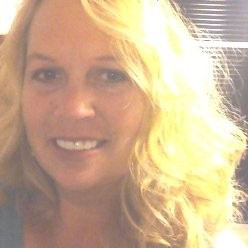 My first interview for Tideworks Influencers blog series, I met with Vikki Lawson who recently joined Tideworks as Communications Manager for the IT group. Vikki has over a decade of executive level experience in communications, business development, and public affairs. Vikki is also the Executive Director of a consultancy called Green Grid Strategies that she founded to help other companies develop and implement strategies focused on sustainability.
Part 1: New Beginnings
Q: Where does your passion for sustainability come from?
A: Early in my career I worked for a utility company in the San Juan Islands of Washington state. I Inherited a customer who owned the largest off-grid solar array in the state. I immersed myself in learning about solar energy to assess the feasibility of adopting solar power on a larger scale to supply more sustainable energy to the Island's other residents. The idea of working in harmony with the environment to meet my customer's needs was very appealing on many levels. We live in a very special place which deserves to be protected and I take advantage of every opportunity to raise awareness about living and working with a sustainability mindset. I want everything my family and I enjoy most about living in the Pacific Northwest to be here for future generations as well.
Q: What attracted you to Tideworks?
A: I'm fascinated by supply chain logistics. I know that probably sounds a little nerdy, but I can't help it. I want to understand how companies accurately forecast what their customers need, when they need it, and where to get it from. I see cargo vessels and barges going by my house every day. And who can miss the giant cranes used to load and unload ships in the Ports of Seattle and Tacoma, the miles of railroad tracks, and countless delivery trucks on the road right here in our own backyard. There are a lot of similarities between the distribution of goods through the supply chain and the distribution of electrical power to consumers. They both behave organically since supply and demand are in a continuous state of expansion and contraction. When a new container or rail terminal opens it creates opportunities for small businesses to provide everything from hamburgers to dry cleaning for everyone who lives and works in that neighborhood. The Carrix organization is a perfect example. A family in Seattle founded a stevedoring business over 100 years ago and as their business grew it created demand for the software and services Tideworks now provides customers all over the world.  It's a community of interdependent businesses working in harmony with one another and that sense of community is vital to the sustainability and profitability of each company's brand. Isn't that amazing? Not to mention I'm inspired by all the people at Tideworks who are so passionate about what they do. I couldn't ask for a more engaging environment to work in.
Q: So where does corporate communications fit into all of this?
A: Employee communication and engagement correlate closely with teamwork which is the heartbeat of a healthy organization, and more importantly a "wildly competitive brand". Measuring employee engagement and teamwork is difficult. Compensation and benefits help a company attract high quality employees, but a corporate culture based on instilling a sense of belonging, a sense of being valued / appreciated, and a sense of community is essential to retaining them. I have lots of ideas to help Tideworks continue this.
Q: Who / what do you think are the biggest disruptors in the world of communications today, and what makes them so revolutionary?
A: Fake News, and Digital Information Sharing Technology. Fake News is disruptive because it doesn't have to be real / true. When something posted on the internet gets many likes and shares then people just assume it's true. Isn't that scary?  Digital Information Sharing Technology–specifically social media—works together with Fake News. The platforms people use to find and or exchange information changes daily. Look how fast our society moved from newspapers and magazines to Facebook, Snapchat, and Twitter. When I was a kid I had to walk to the school or public library to get an encyclopedia to get reliable information. If something changed you had to wait a long time for a new edition of those encyclopedias to be printed. Kids today are literally bombarded by information. Information is coming at them from a fire hose with the expectation they can decide what it means to them and what they should do with it in a matter of seconds because that news feed never sleeps.
Q: Do you think Tideworks can be positively or negatively disrupted in a similar way?
A: Absolutely. In many ways perception has more influence on the success or failure of a brand in the marketplace than almost anything else. It goes without saying that a brand can be irreparably damaged by Fake News, and the influence of Digital Information Sharing Technology. Tideworks is no exception. Who hasn't heard about Snapchat's 1.3 Billion USD loss the day after a certain celebrity said something negative about the User Interface online.
Part 2: "Just the facts ma'am…"
Q: What references on communication do you think are particularly insightful and why should they be at the top of everyone's reading list?
A: Crucial Conversations is awesome for communicating effectively inside and outside the office. Another author I have a lot of respect for is Patrick M. Lencioni. He's my go to for corporate communication–especially The Five Dysfunctions of a Team. These two books should be required reading for everyone at Tideworks.
Q: Do you think a high level of Emotional Intelligence correlates closely with being a good communicator?
A: Yes. It's key because we need to be self-aware, and we need to learn to read other people well enough to tell them the story they want / need to hear. This is the only way our messages will be accepted by other people.
Q: What other skills / attributes are necessary for effective communication?
A: First we need to learn to recognize and leverage our own, and other people's, strengths. Second, we need to be empathetic towards one another. Third, we should be true to who we are at our core and be willing to help others do the same—save the masks for Halloween. Finally, find a mentor and be willing to become one for someone else. Everyone needs a trusted confidant to share our frustrations with, bounce new ideas off, and give us candid feedback. Again, it takes a sense of community to build teamwork and a competitive brand, and no one is an island.
Q: For those looking for the Reader's Digest version, what is your go to golden nugget of wisdom that will turn anyone into a communication Kung-Fu master?
A: I want everyone at Tideworks to embrace the fact that it's imperative to take time to have fun with one another. It seems like such a simple concept, one we are conditioned to leave behind with childhood, but it has a tremendous impact on the grownup world and developing a sense of cohesiveness and employee engagement. Take a few minutes each week and play a game with someone on your team. You'd be amazed at how quickly people come out of their shells while playing a quick game of cards.
Part 3: Wrapping It Up
Q: Where can people inside and outside of our organization connect with you online?
A: Connect with me on LinkedIn, or introduce yourself the next time you are visiting Tideworks.
Stay tuned for our next Tideworks Influencer series!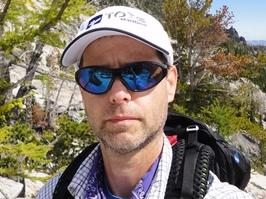 About Mark Barry
Mark joined Tideworks in 2011 as a Business Systems Analyst and currently works on the Mainsail Product Engineering team. Connect with Mark at on LinkedIn.